Fragrance Group Limited
Developer
fragrancegroup.com.sg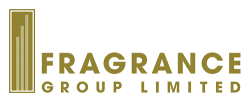 Fragrance Group Limited is a Singapore-listed property developer with a presence across three continents today, Asia, Australia and Europe. Active for more than two decades, Fragrance Group has a long and successful track record developing quality residential projects and boutique hotels.
Across Australia, Fragrance Group has developments in Melbourne, Perth and Hobart. Premier Tower, the Group's flagship development in Melbourne, will rise to the height of 79 levels and will become one of the most iconic and high profile projects in Australia.
NV Apartments, FGL's debut project in Perth WA, is destined to make an inspirational mark in the city.